The Lifestyle
Even Thailand's famous massage and beauty treatments can be given in private comfort or residents may take advantage of the extensive spa menu at the nearby Layana Spa that offers aromatherapy massage, yoga, meditation and rejuvenation therapies such as body scrubs and facials.
The beautiful dhow, Aum Gaia, an authentic Indian teak sailing boat, with an experienced crew, is available for cruises around nearby Phang Nga Bay or up the western coast of Phuket for Lotus Gardens residents.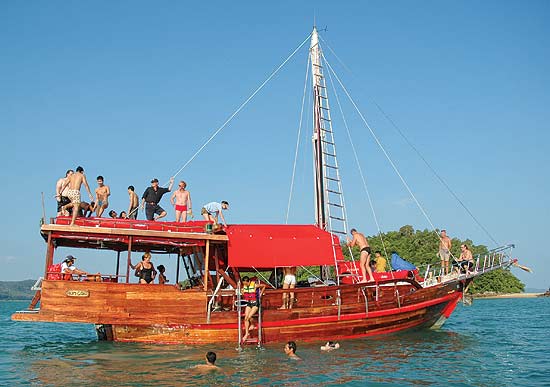 When the evening comes, those fortunate to have a residence at Lotus Gardens will have a choice of extensive night time entertainment. Phuket has restaurants of international standard that present classical Thai cuisine and others that offer an exciting fusion of Western tastes mixed with Asian herbs and spices.
Lim's restaurant at nearby Kalim Bay, is both a popular dining bistro and art gallery where the owners, Daniel and his artist companion, Alongkorn, charm guests with food that is art and art that is food for the senses.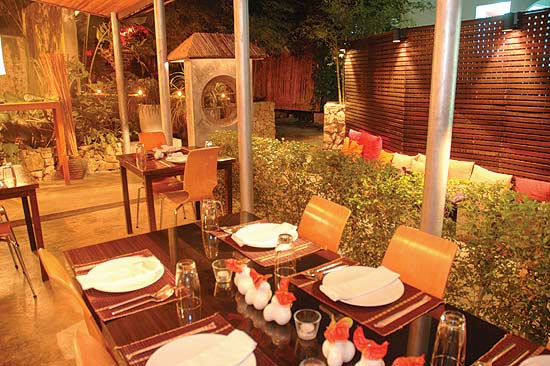 La Diva, in world famous Patong Beach, is an upscale lounge and restaurant that benefits from the owners', Dewi and Majuree, experience with their favorite tastes, music and furnishings from Europe by joining them with Thai design and flavors.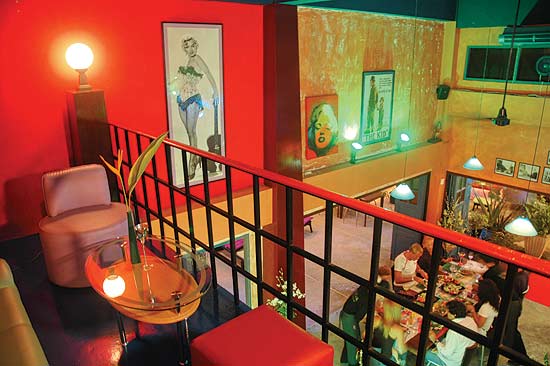 For late night excitement, the Sphinx theater features popular musical theater in a cabaret setting and is joined by an elegant dining room for supper either before or after one of Thailand's most outstanding spectacular shows.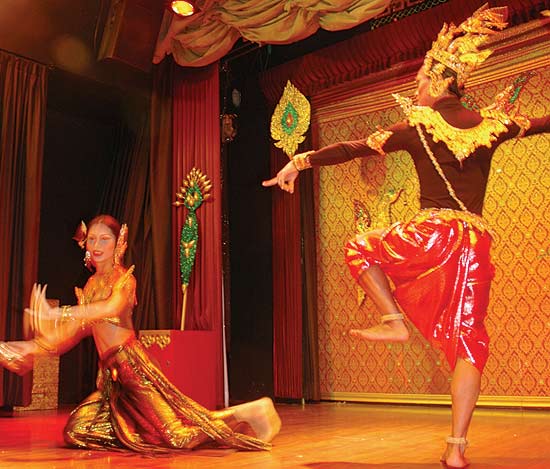 In addition to hours of leisure in the waters around beautiful Phuket, residents at Lotus Gardens have access to the best shopping in Southeast Asia.
From the world renowned Buddhist art of Jean-Marc Huss to the elegant silk textiles and reed baskets woven by local women, Phuket offers pleasures from early morning till late at night. Lotus Gardens' professional concierge services can arrange excursions and services to make short or extended stays memorable for both residents and their guests.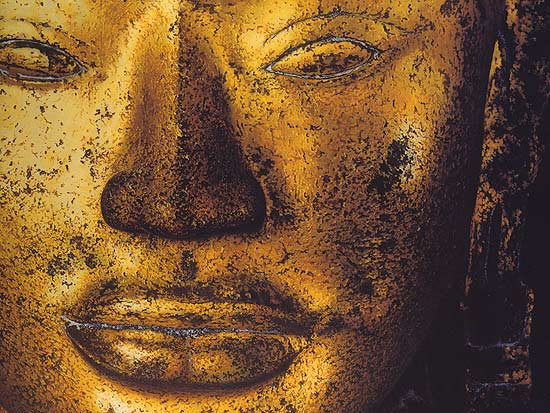 For owners who want to place their residence in a vacation rental pool, the management team at Lotus Gardens will maintain each home in excellent condition while owners collect the financial benefits of sharing their residence with those on a short or long term vacation.
Lotus Gardens has been designed to celebrate the culture of Thailand and surrounding Southeast Asia while combining the best of contemporary design and domestic comforts. An investment that is guaranteed to ensure many years of pleasure.