Ownership Structure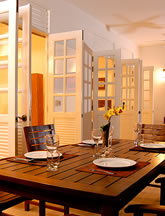 Under Thai law, foreign nationals may own buildings or property developed on land leased by them, but not the land itself. Buyers sign 30-year leases, with two options to renew the lease for an additional 30 years each, with Ocean Breeze Estate Limited, a Thai company, for the apartment and the right to use the common areas in the project.
The buyers also subscribe to shares in Ocean Breeze Owners Corporation, an offshore company which owns the controlling interest in Ocean Breeze Estate Limited. At the completion of the project, all shares of Ocean Breeze Owners Corporation will be owned by the lessors in the project, giving effective control for renewals and collectively controlling the freehold of the project.
Legal Procedure
To secure the selected Apartment or Suite, buyers sign a Reservation Agreement which defines the relationship you will have with the developer. You will be provided with all relevant documents for review. If you decide to proceed, you will receive the following documents:
A 30-year lease of the apartment with options to renew for a further two terms of 30 years each. This leasing document also gives you the right to use all common areas and includes an undertaking to maintain the apartment and provide your share of maintenance costs for the common areas.
An agreement to subscribe to shares in the offshore company. The shares will be transferred when the project is complete, effectively giving control to the lessors in the project over the land ownership and any renewals of the lease, and further control over the maintenance of the common areas.

CB Richard Ellis (Thailand) Co., a worldwide industry leader has been appointed as property managers of Ocean Breeze Resort & Suites. As property managers the two main principle roles will be to manage all day to day operations of the estate with regard to the common area, ensuring first class property services are delivered to each owner, and to further operate a rental pool on behalf of those owners who would like to generate rental income from their apartment units.

Common Area Management
As property managers, CB Richard Ellis will be responsible for managing all aspects of the common area. A summary of which is provided below.
24 hour on site security
Maintenance and irrigation of all common area gardening.
Cleaning of all the common areas i.e. stairways, paths, management office.
Cleaning of the common area swimming pool including chemicals.
Management Office, Estate Manager, Technician and all associated ancillary costs.
Insurance of the common area which shall include the structure of each apartment block.
Electricity and water supply to the common area up to the point of connection to a dwelling.
Refuse collection
Pest control of common area.
Accounting including annual auditing.

Upon the inauguration of Ocean Breeze Owners Committee, who will act as the owners representatives, CB Richard Ellis will report directly to the Owners Committee on a monthly basis providing monthly financial statements covering all relevant expenses together with regular reporting on various issues concerning the management of the common area.
CB Richard will work with the Owners Committee to ensure Ocean Breeze is managed transparently and effectively, ensuring that the investments made by each Owner is protected and enhanced.
a) Common Area Management Fee Formula
Each Owner shall pay quarterly in advance, an equal contribution towards the common area expenses as listed above.
b) Sinking Fund
Each Owner will pay an initial amount of THB 20,000 into a common area sinking fund which will be used for any unforeseen eventualities together with periodic repairs outside the operating budget e.g. repainting of the external walls of the apartment blocks, pool pump replacement, etc.
c) Utilities and Owners Fund
Each Owner will be responsible for the cost of any utilities in respect to their own private property i.e. electricity, water, telephone, etc. and will be invoiced monthly for the same.
As transferring monies on a monthly basis can be both tedious and costly, owners will be able to set up an 'owner fund' in which they can pay a lump sum and from which we will deduct all necessary expenses each month, providing statements and informing owners as and when the fund needs to be topped up.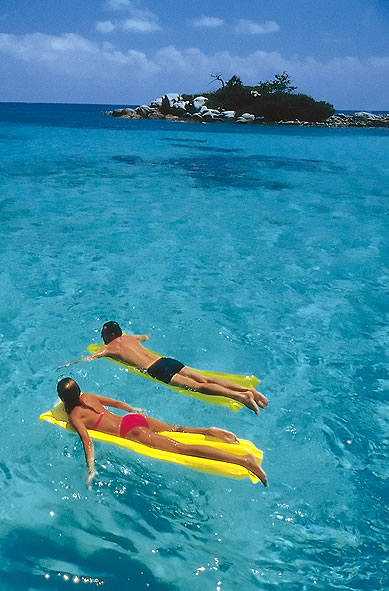 Ocean Breeze Rental Pool
Joining the rental pool is optional and entry and or exit shall be on an annual basis, with notice required.
Should you join the rental pool then each owners rental income shall be calculated as follows:
Owners Rental Income
=
Total Rental Revenue of all Apartment Units
less all cost of rental
x
Area of all Units


Owner's Unit Area
a) Return on Investment *
Set out below is an example of a return on an investment in respect to a Studio Apartment Unit.
Ocean Breeze – Studio Apartment
Average Year
Sale Price
US$ 87,500
Furniture Package
US$ 7,475
Total Investment
US$ 94,975
Average Occupancy Rate
110 days
Average Studio Apartment Rate
US$ 70
Gross Rental Revenue
US$ 7,700
Less
15% Management Fee
US$ 1,155
10% Booking Fee
US$ 770
5% Cleaning and Maintenance
US$ 385
3% Reserve Fund
US$ 231
Owners Share of Rental Pool Revenue
US$ 5,159
Return on Investment
5.43%

* All information contained within this page is based on market research and extensive data collection. Ocean Breeze Estate Limited nor CB Richard Ellis (Thailand) Cº Ltd. neither warrantees nor can be held liable for actual financial performance nor the decision to purchase.
b) Rental Scheme
Usage Periods
Owners who join the rental pool will be allocated 60 usage days during each calendar year in which they can use their apartment unit. The sixty days cannot be accumulated from one year to another. Due to the various seasonal categories, owners usage during each season will be as follows;
| | |
| --- | --- |
| Peak Season | 1 day = 3 usage days |
| High Season | 1 day = 2 usage days |
| Low Season | 1 day = 1 usage day |
CB Richard Ellis prior to the commencement of each calendar year will publish a list outlining the dates and periods which falls within the seasonal categories and which will generally be seen as follows;
Peak Season
20th December to 20th January
High Season
1st November – 20th December
and 20th January – 30th March
Low Season
1st April – 1st November
Owners Utilisation
All reservations, including Owners, will be subject to availability and hence Owners are required to book in advance as much as possible.
CB Richard Ellis will endeavour to assign apartment units to their owners. However, if the Owners apartment unit is not available an alternate apartment will be allocated.
An Owners usage charge between US$ 15-30 per day, depending on the size of the unit, will be applied to cover the cost of basic services such as laundry, cleaning, electricity, etc.
The Owner must notify CB Richard Ellis in writing of any cancellations in respect to the Owners Utilization use, 14 days prior to the due arrival date, failing which the Owners used time will be determined as used.
Owners will be able to transfer any or all of their Owner Usage days to another party and which will be subject to standard pre-bookings and charges.
Furniture Package
To participate in the rental pool, each owner must purchase the furniture package.
Furniture packages are available for all units. These are complete and include all items need to move into your resort apartment. Prices are as follows:
Every effort has been made to ensure the accuracy of the information enclosed; however, Ocean Breeze Estate Limited accepts no responsibility for any errors or omissions. Ocean Breeze Estate Limited recommends that professional legal and financial advice is obtained before purchasing a property.