Siteplan
>> Architectural 3-D Renderings
>> Floorplans
>> Finishings
>> Elevations
Sitetectonix Pte Ltd, landscape architects also based in Singapore with projects around Asia and India, have created a master landscape design that includes a variety of pools for swimming, exercise and yoga pavilions and a fresh air dining area with bar that provides delicious Thai and international cuisine and beverages.

Around this remarkable landscaped zone, there are another eight penthouse residences on two levels with multiple bedrooms and eight residences each with two bedrooms on the ground level next to the lush tropical gardens and swimming and lap pools.
Residents and their guests can order their favorite foods, wines and cocktails which can be prepared and served in their private kitchen.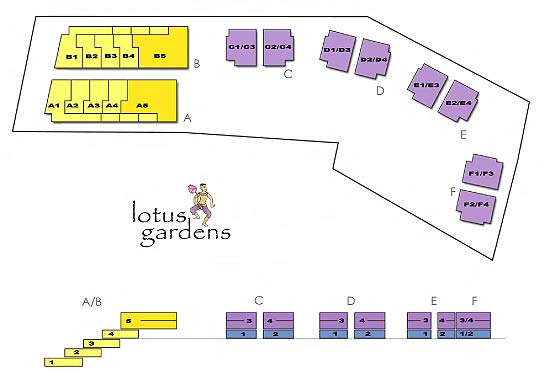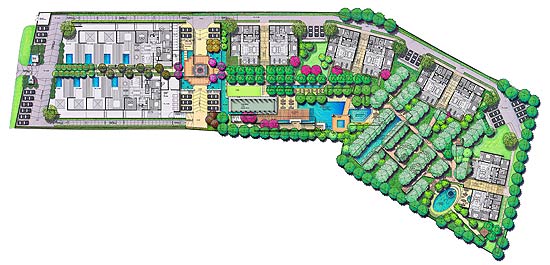 It is a sacred tradition in most regions of Asia, that when building a home, a holy man, trained in the art of divining the positive energies on a piece of land is considered an essential element in planning. Acharn Daeng, a Brahmin Hindu priest from North Thailand, came to Phuket to offer his advice on the most auspicious places to build the residences and water features at Lotus Gardens.