3 Bedroom Apartments
The three bedroom apartments are built in units of four, two upstairs and two downstairs. Each apartment is on one level with approximately 150m2 of air-conditioned areas plus a 20m2 balcony.
The ground floor apartments open out on to the spacious gardens and the upstairs apartments have a private roof terrace. Each apartment has private parking and storage space.
Lower Apartment Plan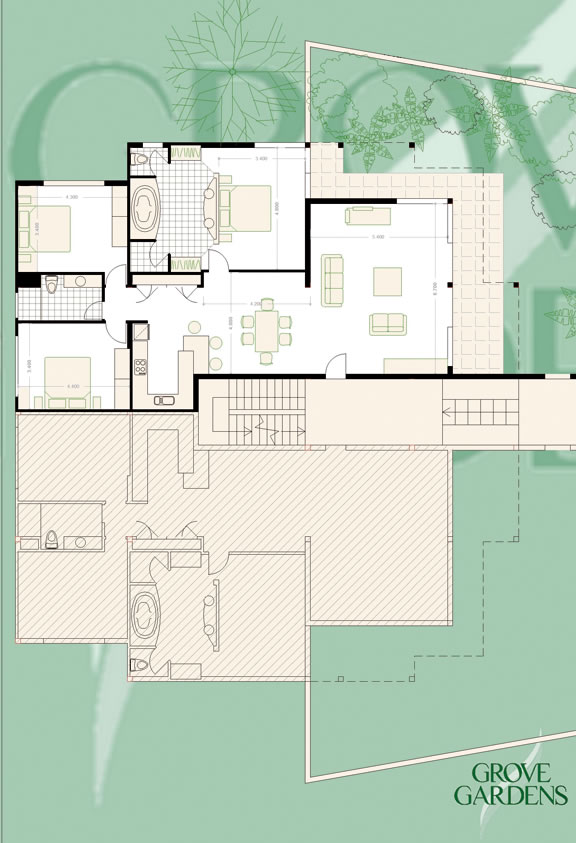 | | | | | |
| --- | --- | --- | --- | --- |
| External | m2 | | Internal | m2 |
| Balcony | 12.0 | | Living/Dining | 61.0 |
| Terrace/Garden | 75.0 | | Kitchen | 9.0 |
| Sub Total | 95.0 | | Bedroom 1 | 18.5 |
| | | | En-suite | 19.5 |
| | | | Bedroom 2 | 16.0 |
| | | | Bedroom 3 | 16.0 |
| | | | Bathroom | 8.0 |
| | | | Stores | 2.0 |
| | | | Subtotal | 150.0 |
| | | | Grand Total | 245.0 |
Upper Aparment Plan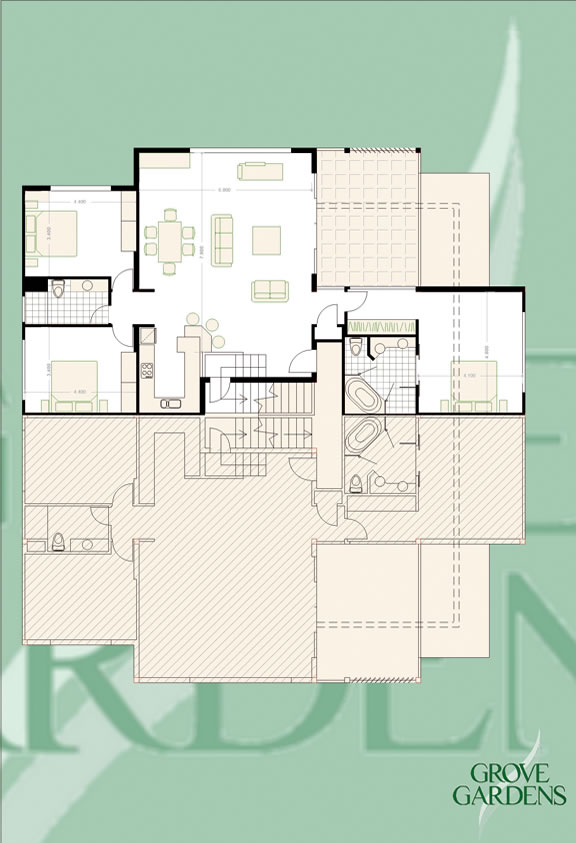 | | | | | |
| --- | --- | --- | --- | --- |
| External | m2 | | Internal | m2 |
| Balcony | 12.0 | | Living/Dining | 61.0 |
| Terrace/Garden | 75.0 | | Kitchen | 9.0 |
| Sub Total | 95.0 | | Bedroom 1 | 25.0 |
| | | | En-suite | 9.5 |
| | | | Bedroom 2 | 16.5 |
| | | | Bedroom 3 | 16.5 |
| | | | Bathroom | 8.0 |
| | | | Stores | 2.0 |
| | | | Stairs | 2.5 |
| | | | Subtotal | 150.0 |
| | | | Grand Total | 245.0 |
Roof Plan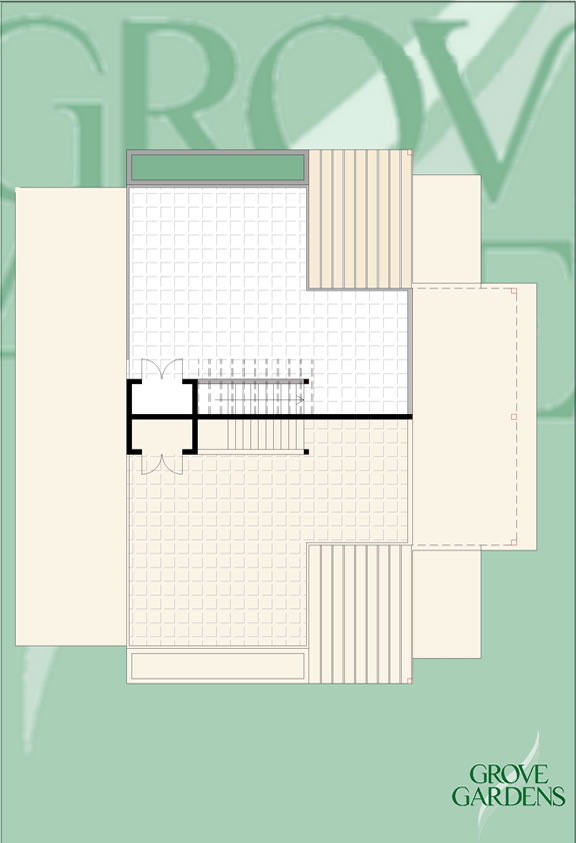 Basement Plan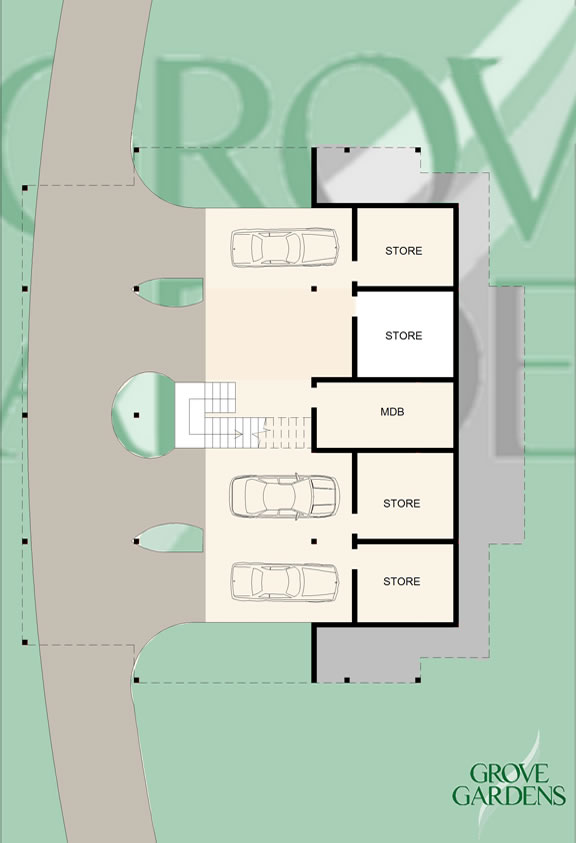 | | | | | |
| --- | --- | --- | --- | --- |
| | m2 | | | |
| Parking | 28.0 | | | |
| Store | 13.0 | | | |
| Total | 41.0 | | | |